The Walking Group was one of the first Interest Groups when BFU3A started in 2001. Ever since then, the Group has been well supported and continues to attract new members.

If walking interests you, then you will be most welcome to join us.

We normally have two walks a month - on the first Tuesday and the third Monday. The 'short' walks are of about four to five miles and the longer ones of usually seven to eight miles - though it has been known for my distances to be questioned! During the winter all walks are short and fairly local, but when the days are longer there is one short and one long each month.

Our walks are not a race - speed and distances are not our priority - we walk to enjoy the countryside and everything around us.

Some of our walks have been in towns, and for others we have visited places of interest. We enjoy the company of each other and exchanging views and ideas on a wide range of topics!!


A Risk Assessment for this Group (especially related to the Coronavirus situation) is here.






For more information on our walks please email:-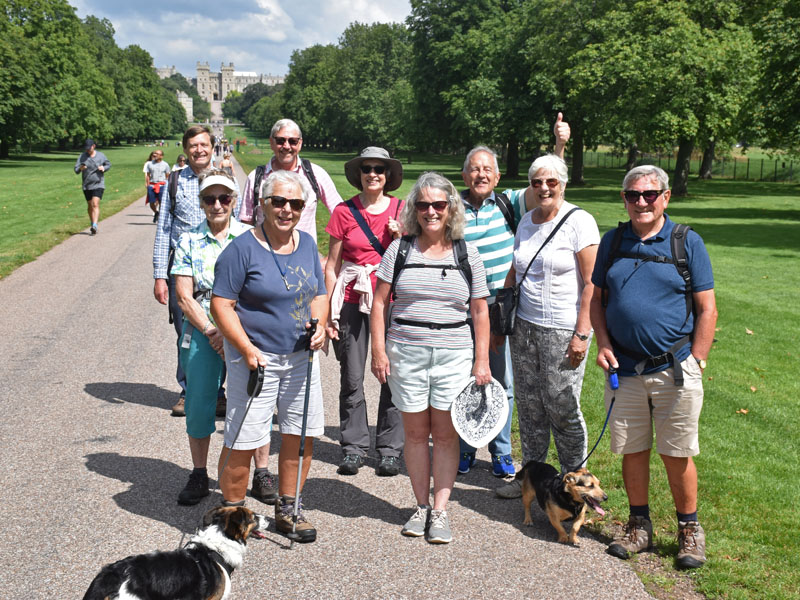 On the Long Walk near Windsor August 2021