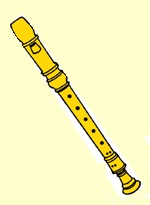 A small sociable group for U3A members wishing to participate in making music. We meet in the afternoon of the first and third Wednesdays of each month at a member's house. We now have members who play Descant, Treble, Tenor and Bass and therefore the majority of the music we play is readily available 3 or 4 part arrangements of pieces originally written for recorders, or instruments similar to the recorder, by Composers such as Praetorious (1571 – 1621), Johann Joseph Fux (1660 – 1741), J. S. Bach (1685 – 1750) and George Friedrich Handel (1685 – 1759). We also play modern arrangements of pieces such as traditional Negro Spirituals, folksongs or carols as well as pieces published for the first time this year specifically for recorder groups.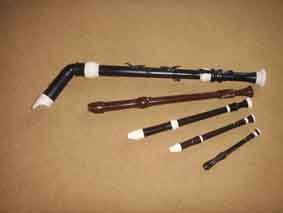 If you have ever played a musical instrument, recorder playing is within your capability. Descant and Tenor or Treble and Bass basically use the same fingering for notes sounding an octave apart although these last two are written in two different clefs and we particularly would welcome new members who are willing to play the larger, lower recorders, but all are welcome, just contact us. All you will need is a recorder and maybe a music stand.





Until we can meet again, Music Makers and Recorders have combined online.




We meet every two weeks at 10:00 on a Monday on Zoom and we usually play for nearly two hours as well as having a chat.




We accompany a soundtrack online but mute ourselves on Zoom. The music scores are all online for anybody who doesn't have a copy, so can be downloaded before playing.