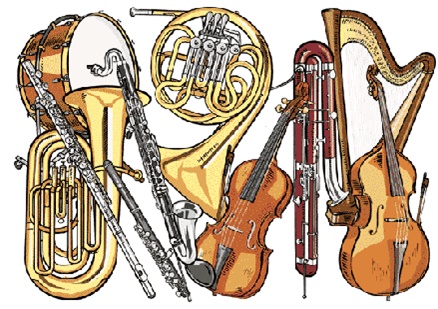 We have had another successful year. With music arranged by two of our members, Chris and Robin, for the instrument and standard of each member, everyone has music that they can manage to play and enjoy.

The arrangements are from pieces by numerous composers such as Handel, Bach, Mozart, Elgar and Bizet and also Latin American works.

We found, like other groups, that parking at the OLC was getting impossible. A cello or other instrument is too heavy to carry from the car park by the shops. We therefore decided to go back to the Methodist Church in Shepherd's Lane where there is parking. It was also decided that, as Tuesday was not free there, we would meet on the first and third Monday mornings in each month.

We are a combined group from Bracknell and Wokingham U3As and if anyone reading this has ever played an orchestral instrument, strings, wind or even brass (not piano) and would like to continue playing please get in touch and come and see what we are up to, hopefully to join us, in which case you would be very welcome.



Until we can meet again, Music Makers and Recorders have combined online.




We meet every two weeks at 10:00 on a Monday on Zoom and we usually play for nearly two hours as well as having a chat.




We accompany a soundtrack online but mute ourselves on Zoom. The music scores are all online for anybody who doesn't have a copy, so can be downloaded before playing.