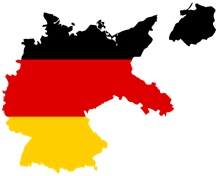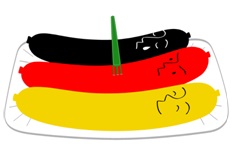 This group started in July and is open to people who wish to improve their German language.
Meetings currently on Thursdays from 12.30 to 13.30 and every 2 to 3 weeks.
Venue is the Open Learning Centre.
The aim is to talk in German, discuss topics and perhaps do a puzzle.
Since we started to think of a topic for the next meeting we found that we manage to chat even better. It gives everyone who wants it the chance to take the time to prepare some vocabulary, which then makes the conversation flow more easily. Because people have thought about the topic, they have more to say and are more willing to try. We have talked about voluntary work and family recently.
We are delighted to have two native German speakers in the group so we can get corrections immediately. It helps them too as they find they have forgotten some of their German and the conversation brings words back.