The Family History Group has been set up for any member who is interested in researching their own family history and/or the way of life of our ancestors. Newcomers to this rapidly growing hobby with no research experience at all are as welcome as a member who has traced back to the 16th or 17th century.

We meet on the second Monday of the month at either Bracknell Central Library or other venues from 2.00pm to 3.30pm.
If you are interested just contact the co-ordinator or email for the latest venue to come and see what you can find out.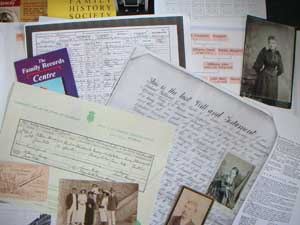 The

Berkshire Family History Society

website contains a comprehensive list of further links and points of general interest for family historians.